Category:
Educational Resources
Top Online Master of Counseling Degrees
HelpGuide helps you help yourself HelpGuide is a nonprofit mental health and wellness website. Our mission is to provide empowering, evidence-based information that you can use to help yourself and your loved ones. Why are we unique? We focus on the truly important things you need to know in order to understand the problem you're … Read more
Ujamaa is a place of new beginnings and transition. Graduates continue to successfully hold jobs and are enrolled in job training programs in which they gain the skills necessary to secure high skill jobs with benefits. Our mission is to assist African American men typically between 17 _ and 28 years of age, who are … Read more
Dr. Leeann Jorgenson, Co-Coordinator Chemical Dependency Graduate Certificate
Who Are We? The prison system in the United States is broken and we feel that one of the main reasons for this is the lack of transparency offered by correctional facilities.  When someone becomes incarcerated, they and their loved ones are at the complete mercy of the institution in which they are placed. Founded in 2019, our website is the … Read more
Mankato Area Adult Basic Education provides classes to provide educational opportunities to help students better themselves through the following programs: English as a Second Language (ESL), Family Literacy, GED Testing and Preparation, Adult Diploma, Transition into Employment, Workforce Preparation, Citizenship/Civic Education, and College Preparation.
Broke Scholar College Tool Kit Fast Web Princeton Review
Founded in 1902, Union Gospel Mission (UGM) is a Christian ministry dedicated to serving people facing homelessness, poverty, or addiction in our community.  By meeting physical, spiritual, emotional, and educational needs, our Mission is changing lives! The Mission helps people rebuild their lives by providing safe shelter, nutritious food, medical and dental care, and a broad variety of life-changing … Read more
A linguistically and culturally relevant resource and service nonprofit organization by Latinos for Latinos. Our programs and services connect individuals and families to resources, skills, institutions, and systems and create an environment for people to be engaged and empowered.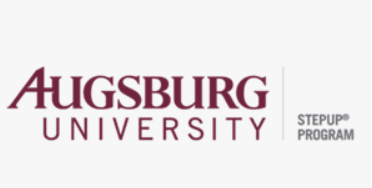 The StepUP Program at Augsburg University strives to help students champion lives of recovery, achieve academic success, and thrive in a community of accountability and support. STEPUP IS… An innovative residential collegiate recovery community on Augsburg University's main campus in Minneapolis, Minnesota. The largest residential Collegiate Recovery community in the nation. Unique in that we address mental health as well as … Read more
The mission of NCLD is to improve the lives of the one in five children and adults nationwide with learning and attention issues—by empowering parents and young adults, transforming schools and advocating for equal rights and opportunities. We're working to create a society in which every individual possesses the academic, social and emotional skills needed … Read more
The Substance Abuse and Mental Health Services Administration's mission is to reduce the impact of substance abuse and mental illness on America's communities.